Welsh Corgi Personal Checks
Share
Show your love for Welsh Corgis with every check you write! These designer Welsh Corgi checks can be ordered online for the same price or cheaper than what your bank would charge for normal checks.
All check styles are available in your choice of One-Part or Duplicate format.
Return address labels and printed checkbook covers are also available to match most designs.
---
Welsh Corgi Personal Checks
You'll spot all the Corgi characteristics you love so much in the sweet faces of these Linda Picken Welsh Corgi art checks, from their inquisitive eyes to their big ears and happy Corgi smiles . In every way, Ms. Picken's accomplished portraits make these Welsh Corgi dog breed checks a practical pleasure - just like the spunky dogs you love!
---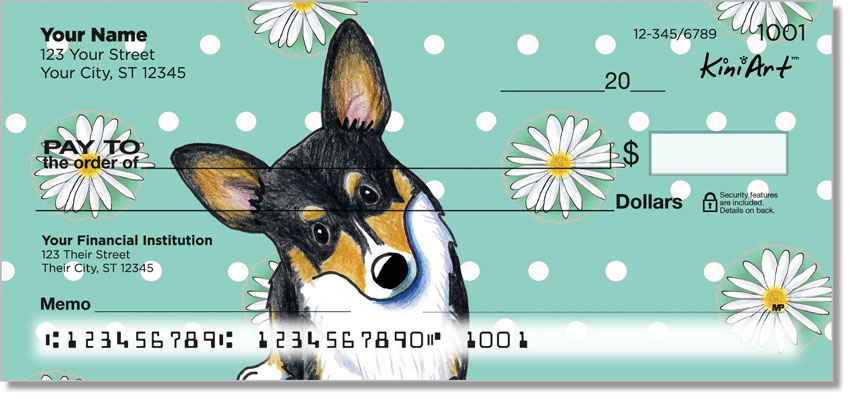 Pembroke Welsh Corgi Art Checks
4 colorful cartoon corgi drawings by KiniArt.
---
Corgi Puppies and Dogs Checks
4 photos of corgi pups and adult dogs.
---
Cute Corgis Checks
4 close-up photos of these little cuties.
---
Pembroke Welsh Corgi
This little adorable Corgi is looking for a home in your wallet! How can you resist his loving and loyal glances!
---