Designer Dog Checks!
Welcome to our exclusive online storefront for the dog gone best designer dog checks online!
We offer personal check designs featuring over 40 popular dog breed choices, including all top AKC breeds, at affordable prices!
Return address labels and printed checkbook wallets are also available to match most of our check designs.
Featured Styles:
---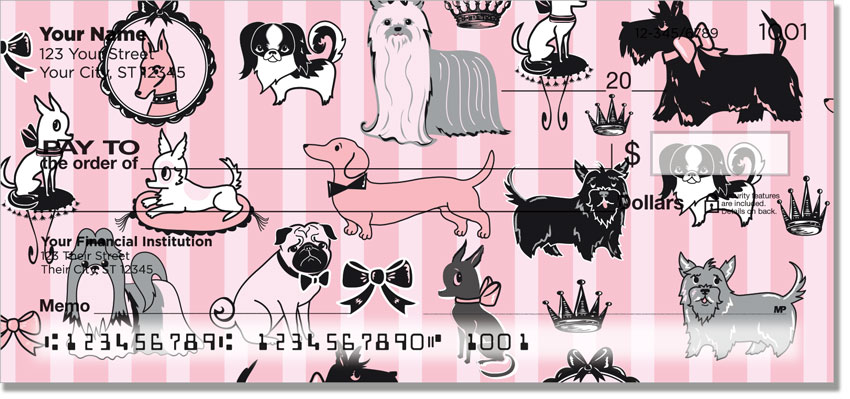 Doggy Boudoir Personal Checks
---
Dogs Checks by Gary Patterson
---
Custom Personal Checks
Design your own personalized bank checks custom printed with your own provided photo!
More information >>> Design Your Own....
---
Cute Puppies Personal Checks
---
Playful Paw Prints Checks
These adorable paw prints are both precious and fun at the same time. If you have a special pet that has captured your heart, these checks will remind you of the fun memories and time you spend together every time you open up your checkbook!
---
Dog Days Personal Checks
4 whimsical illustrations.
---